Attorney Profiles
Bankruptcy | Family Law | Real Estate | Immigration | Attorney Profiles | Contact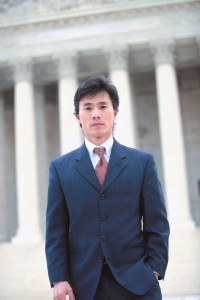 Francis H. Koh
Francis H. Koh graduated from Cornell University with a Bachelors in Fine Arts and subsequently obtained a Master's in Science in Chemistry from Florida Atlantic University.  He attended Catholic University of America, Columbus School of Law, where he was a lead article editor for the Commlaw Conspectus and placed second at the Environmental Law Moot Court Competition and represented Catholic University at the National Environmental Law Competition.  He graduated from Catholic University cum laude in 2001 and clerked for the Honorable Frederick H. Weisberg in the Superior Court of D.C., where he assisted the Judge on the accelerated felony trial calendar.
He was admitted to the Virginia Bar in 2001 and successfully litigated a complex patent infringement suit in the U.S. District Court for the Eastern District of Virginia and the U.S. District Court for the Southern District of California.  He later became admitted to practice in Maryland and the District of Columbia in 2003 and 2005 respectively. He currently practices in the areas of Bankruptcy, Family Law, Real Estate, Immigration and General Litigation. He is a member of the Maryland State Bar, Montgomery County Bar Association and is admitted to practice before the U.S. District Courts of Virginia, Maryland, District of Columbia, Federal 4th Circuit Court of Appeals, as well as the United States Supreme Court.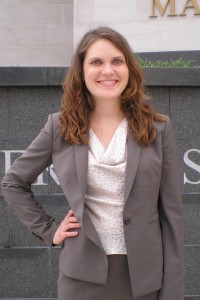 Janet Hager
Janet Hager received her Bachelor of Science in Chemistry from the University of North Carolina at Chapel Hill with a Minor in Comparative Literature. Before she became an attorney, she worked as both a research scientist in biochemistry and a science teacher.
She received her Juris Doctor in 2010, summa cum laude, from American University, Washington College of Law, where she served as an editor on the American University Law Review and a feature writer on the Sustainable Development Law & Policy Brief. Before joining Koh Law Firm, she worked as an associate at a law firm in Washington, DC and clerked for the Honorable Marielsa Bernard at the Circuit Court for Montgomery County, Maryland.
She focuses her practice in the areas of family law, real estate, and bankruptcy. She is admitted to practice law in Maryland and the District of Columbia, and she is also a member of the Maryland State Bar Association and the Bar Association of Montgomery County, Maryland.
Henry Koh
Henry Koh brings expertise as both an attorney and certified public accountant. He brings nearly twenty years of accounting and tax experience having worked at some of the most venerable institutions such as Price Waterhouse and Coopers, Fairchild Corporation, and presently at the Internal Revenue Service. He brings unique tax and accounting perspectives to legal matters helping clients strategically coordinate their bankruptcy filings. He graduated cum laude from Catholic University with a Bachelor of Arts and subsequently obtained his Juris Doctorate from his alma mater at the Catholic University Columbus School of Law in 2000. Henry is a member of the Maryland State Bar and practices in the areas of Bankruptcy, Real Estate, and Family Law.